CyberForensics
Cyber security threats are nowadays affecting various aspects of critical business processes and personal privacy/safety alike. The increasing trend in having everything connected to the Internet: from business informations systems to industrial automation/control systems and home appliances; from personal cloud storage and messaging applications; to banking and shopping accounts; is straining state-of-the-art information security mechanisms. The mushrooming of Computer Security Incident Response Teams (CSIRT) is a direct result of this situation.
In the case of digital investigations not involving cyber attacks, audit logs and disk forensics are the holy grail. On the contrary, cyber attacks nowadays make use of exploits and malware that possibly never touch the disk, or do so but still manage to erase every trail of evidence. This is where the importance of memory forensics becomes paramount. This approach follows the adage: "malware can hide but it must run", meaning that memory forensics revolves around investigating unavoidable in-memory artefacts produced by successful security breaches. Once malware is hunted down in memory, say identification of a backdoor residing inside the process of a legitimate process, it must be forensically followed up in order to conduct successful recovery and attribution. This task comprises the use of malware sandboxes complemented with static/dynamic analysis of compiled code in order to reverse engineer its behaviour. Actionable information produced at this stage is then used to improve state-of-the-art security countermeasures.
Ongoing research leverages the core idea that in-memory artefacts cannot be avoided by cyberattacks in order to provide more effective digital investigation tools for incident responders during the collection, analysis and recovery stages. Current exploration is specifically focused on studying in-memory artefact-centric solutions for the following:-
- The problem of carving ephemeral in-memory artefacts in a timely manner; benefiting the effectiveness of memory forensics tools to hunt malware and produce richer forensic timelines through event-driven memory dumps.
- The limited reconfigurability of access control mechanisms that is typically bundled with systems and applications; benefiting incident responders empowered with on-the-field application hardening options through program introspection interfaces.
- The problem of when an application's security/privacy aspects diverge from what is actually perceived by their users; benefiting end-users empowered with timely incident response abilities through exposed suspicious behaviour.
- The semantic gap concerning exploit analysis; benefiting large-scale malware analysis and penetration testing alike with a clear view of the underpinning memory-level exploit steps.
Research Projects
Expertise from the CyberForensics intiative is currently contributing towards the following funded projects:
Lawful evidence cOllecting and Continuity plAtfoRm Development


H2020-SU-SEC-2018: 832735
Secure Communication in the Quantum Era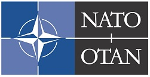 SPS Project Number: G5448
Publications
Abela, R., Vella, M., 2017. Casting exploit analysis as a Weird Machine reconstruction problem. In: WorldCIS 2017, Infonomics Society, pp 47-54.
Bellizzi, J., Vella, M., 2015. WeXpose: Towards on-line dynamic analysis of web attack payloads using just-in-time binary modification. In: 2015 12th International Joint Conference on e-Business and Telecommunications (ICETE). Vol. 4. IEEE, pp. 5–15.
Birmingham, B., Farrugia, R. A., & Vella, M., 2017. Using thumbnail affinity for fragmentation point detection of JPEG files. In Smart Technologies, IEEE EUROCON 2017-17th International Conference on (pp. 3-8). IEEE.
Buttigieg, J., Vella, M., Colombo, C., 2015. BYOD for Android - Just add Java. In: Trust and Trustworthy Computing: 8th International Conference, TRUST 2015, Heraklion, Greece, August 24-26, 2015, Proceedings. Vol. 9229. Springer, p. 315.
Cachia, E., Borg, J. C., Spiteri, C. L., Vella, M., 2007. Mi-Learn: An evaluation of an m-learning management system. CSAW 2007.
Cachia, E., Vella, M., 2005. An enterprise integration project management framework. In: CSAW 2005 CSAI2005-02.
Cachia, E., Vella, M., 2006. Formal verification of enterprise integration architectures. In: CSAW 2006.
Cachia, E., Vella, M., 2007. Using weak bisimulation for enterprise integration architecture formal verification. In: Engineering of Computer-Based Systems, 2007. ECBS'07. 14th Annual IEEE International Conference and Workshops on the. IEEE, pp. 63–70.
Colombo, C., Vella, M. 2020. Towards a Comprehensive Solution for Secure Cryptographic Protocol Execution based on Runtime Verification. ICISSP 2020: pp .765-774.
Galea, J., Vella, M., 2015. Script fuzzing with an attackers mind-set. In: Trust and Trustworthy Computing: 8th International Conference, TRUST 2015, Heraklion, Greece, August 24-26, 2015, Proceedings. Vol. 9229. Springer, p. 317.
Galea, J., Vella, M., 2015. SUDUTA: Script UAF detection using taint analysis. In: International Workshop on Security and Trust Management. Springer, pp. 136–151.
Galea, J., Vella, M., 2015. Using dynamic binary analysis for tracking pointer data. In: CSAW 2014 CS2014-02.
Gatt, J., Vella, M., Micallef, M., 2013. Towards a tunable, sandbox-independent approach for exploring hidden behavior in malware. In: CSAW 2013 CS2013-02.
Gatt, J., Vella, M., Micallef, M., 2014. Challenges faced when Forcing Malware Execution down Hidden Paths. In: CSAW 2014 CS2014-02.
Leguesse, Y., Vella, M., Ellul, J., 2017. AndroNeo: Hardening Android malware sandboxes by predicting evasion heuristics. In IFIP International Conference on Information Security Theory and Practice (pp. 140-152). Springer, Cham.
Muscat, M., Vella, M., 2018. Enhancing Virtual Machine Introspection-Based Memory Analysis with Event Triggers. In 2018 IEEE International Conference on Cloud Computing Technology and Science (CloudCom) (pp. 133-136). IEEE.
Vella, M., 2012. Novel attack resilience by fusing events related to objectives. In: CSAW 2012 CS2012-03.
Vella, M., 2014. Cloud and mobile security assurance: A memory forensics approach. In: CSAW 2014 CS2014-02.
Vella, M., Cilia, R. 2017. Memory forensics of insecure Android inter-­app communications. In: 2017 3rd International Conference on Information Systems Security and Privacy (ICISSP). Scitepress, pp. 481–486.
Vella, M., Roper, M., Terzis, S., 2010. Danger theory and intrusion detection: Possibilities and limitations of the analogy. In: Artificial Immune Systems. Springer, pp. 276–289.
Vella, M., Rudramurthy, V. 2018. Volatile memory-centric investigation of SMS-hijacked phones: a Pushbullet case study. In: FedCSIS 2018, pp 607-616.
Vella, M., Terzis, S., 2013. Detecting web server take-over attacks through objective verification actions. In: CSAW 2013 CS2013-02.
Vella, M., Terzis, S., Roper, M., 2012. Distress detection. In: Research in Attacks, Intrusions, and Defenses. Springer, pp. 384–385.